Lighting Discounts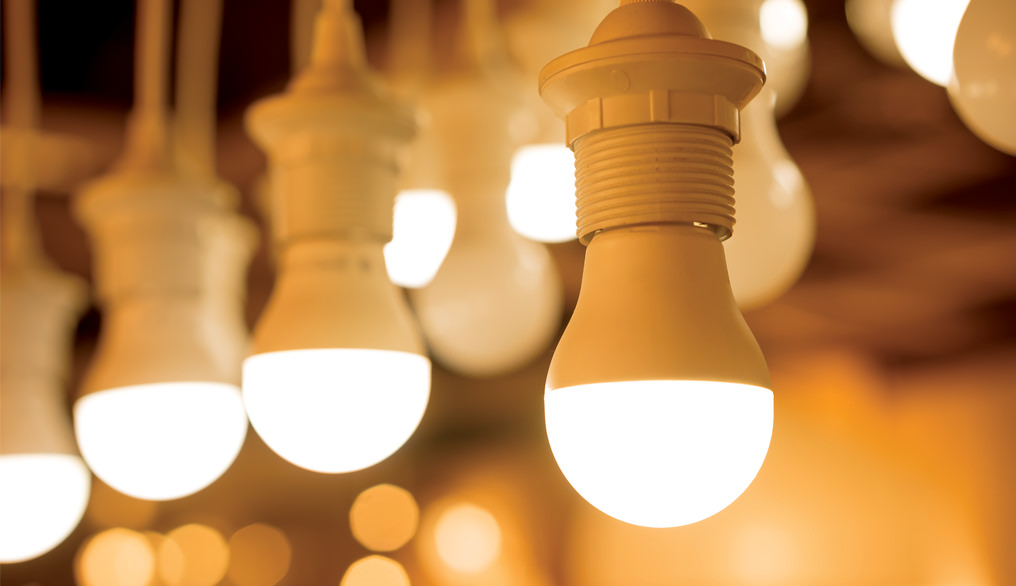 Get PECO Instant Discounts on LEDs.
Get PECO instant discounts when you buy energy-efficient LED bulbs. LEDs use up to 75% less energy than incandescent light bulbs. That can save you up to $80* in energy costs over the life of each bulb, so the more you switch, the more you'll save. And, because they last at least 10 times longer, they're great for hard-to-reach places. Just follow these steps to find the right bulb for each area of your home.
1. Select the brightness.
Bulb brightness is measured in lumens, not watts. Compare the watts you're used to with the lumens you'll need to match the brightness. The higher the lumen number, the brighter the light.

2. Choose the color.
Light color is measured on the Kelvin (K) scale. Lower K numbers mean warmer, yellowish light. Higher K numbers mean cooler, bluer light. Look for "Light Appearance" in the Lighting Facts label on the package.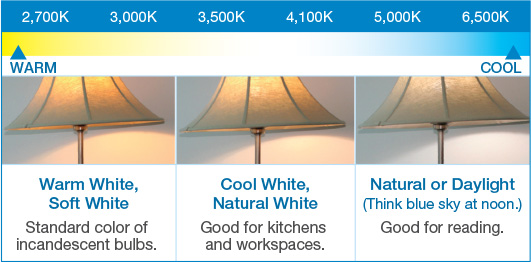 3. Look for the ENERGY STAR® label.
To earn the ENERGY STAR label, bulbs must meet the high energy efficiency standards set by the U.S. Environmental Protection Agency (EPA) and be verified by independent testing. Learn more at energystar.gov.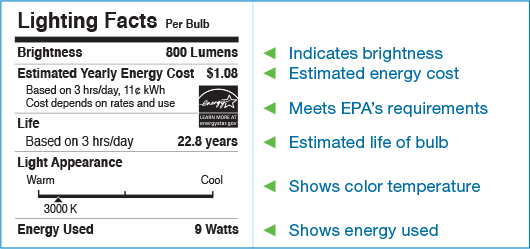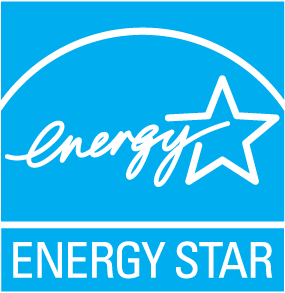 *energystar.gov, 2018
*energystar.gov, 2018